Country : Korean
Genre : Melodic Black/Death
1. Distant Requiem Buried Within
2. Wandering Soul
3. From the Depths of Despair
4. The Origin
5. A Life of Suffering Craving the Darkness
6. Voice of My Soul
7. Beyond the Memories I Lost
8. Scent of Longing
9. Road to...
10. In Fear with Shiver (Live)
My Comment
Chthonic? Sunoi? Oh well..there is one more good asia band. With many session musican (therion ftw), this band mix black & death melodical + traditional in their songs. Well recorded also. "Wondering soul" make me wonder this band is similar like illnath and dark tranquility. The keyboard effect was awesome and full with melodical and is a main key for this band. Bla bla bla track 3 was crap. The crap continue with track 4 and some others. Many of the riff and drum are quite repeatative and feel boreeeed. "Road too.." is instrumental music with traditonal korean Hae-geum (i guess). They should choose either to play black or melodic death. For melodic lover, i hope this rock u up. Good effort you guys.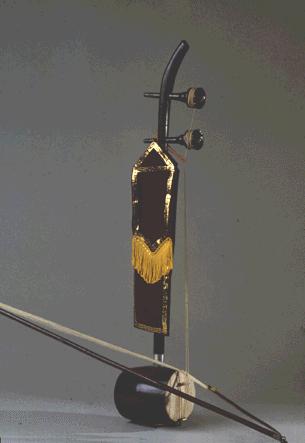 * Picture of Hae-geum.
Download Now